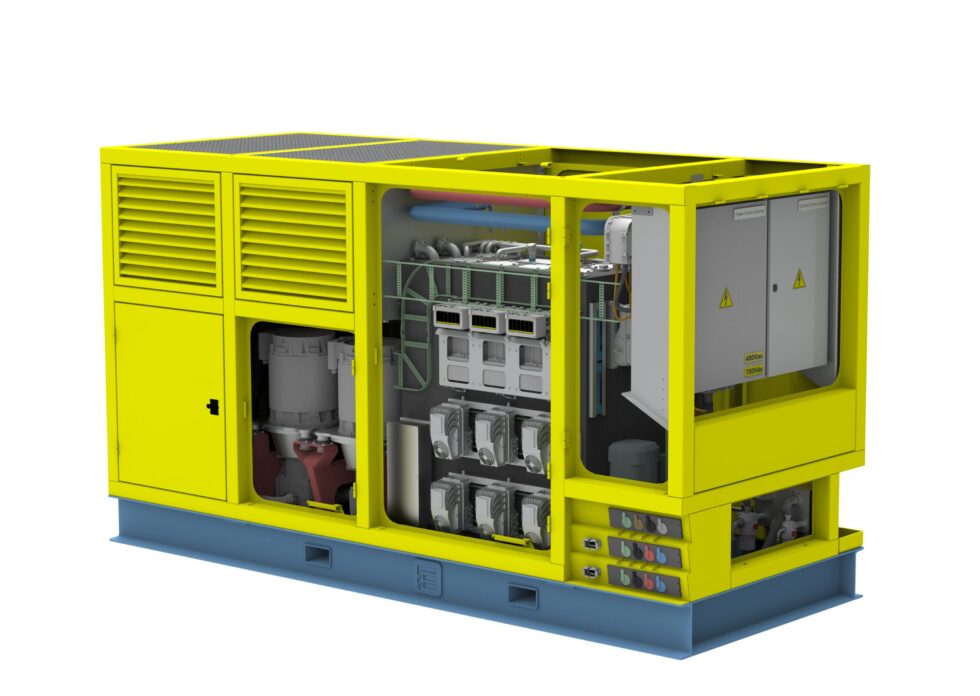 FUNDEX FPS803
The FUNDEX FPS803 Power Switch is an electric hydraulic power unit specially designed to enable conventional machines to operate emissions free with the possibility to switch between the conventional diesel engine and the Fundex Power Switch, depending on the available power supply at the construction site. The hydraulic drive of the machine and tool are both driven directly from the FPS, whereby the hydraulic drive of the machine can be temporarily switched off. When the machine is equipped with a diesel hydraulic unit on the back, this will be exchanged for the FPS. The total hydraulic flow is 1200L/min with two separate outlets and three connections. This is the perfect solution for flexible use of existing conventional machines to emission-free.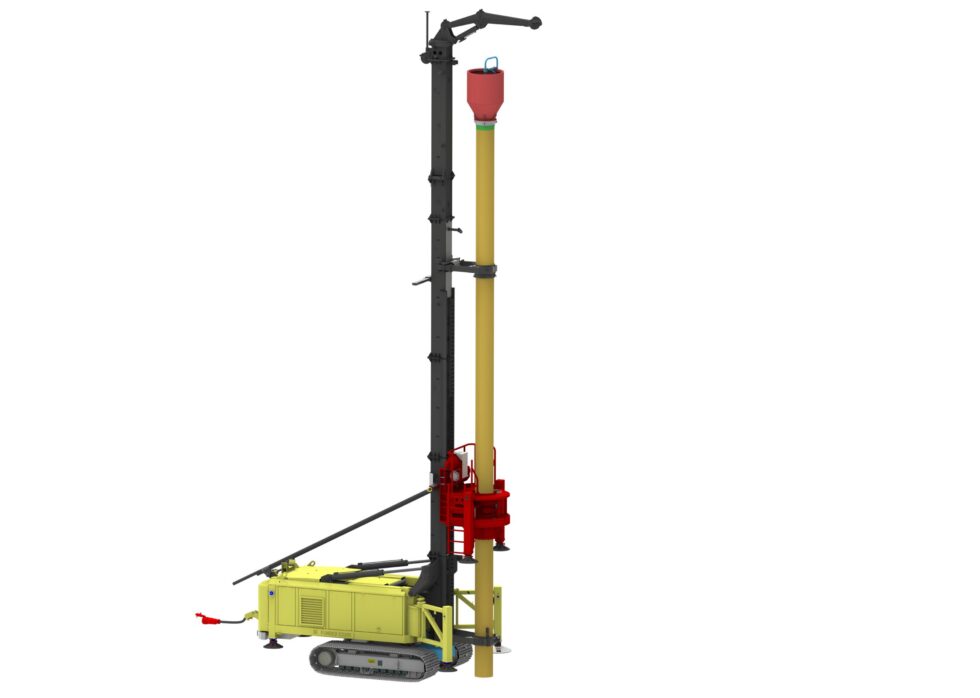 FUNDEX CD20E
In the compact drilling machine range, the FUNDEX CD20E with 200kNm drilling torque is equipped with a 160kW permanent magnet motor for the hydraulic drive. The capacity of the electric version is similar to the diesel version. In addition ancillary functions such as coolers and water pumps now also have an electric motor. This makes this machine completely emission-free as an energy source, it can be switched to what is available on the construction site. As a result, this machine can be used very flexibly. Up to 50 meters of cable can be laid out with a hydraulic cable reel. It is therefore also possible to work indoors, where the very low noise level also a great advantage is.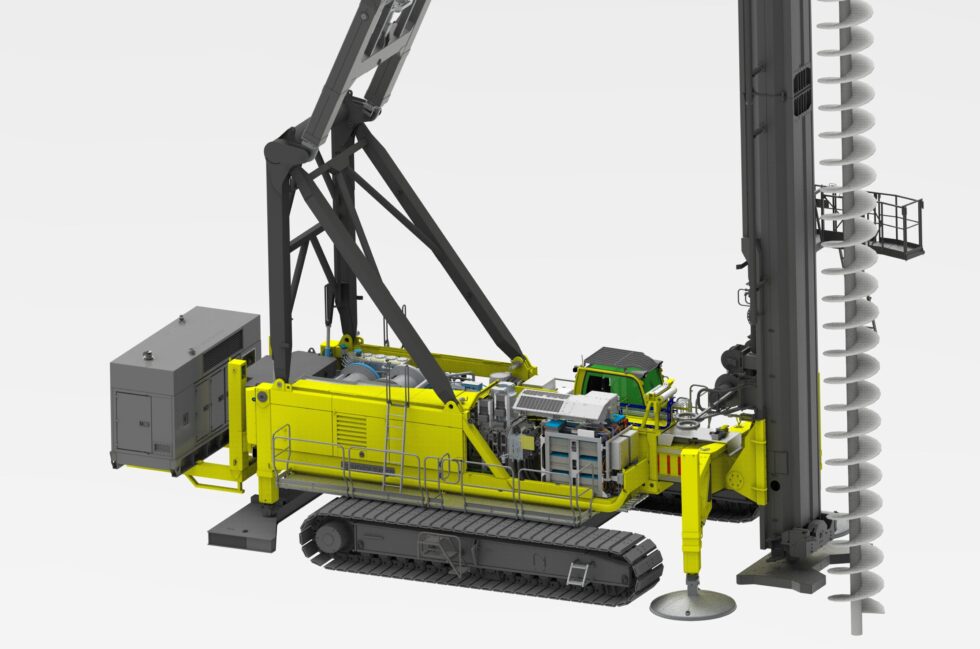 FUNDEX F4800E
The FUNDEX F4800E is a world first. It is the first large fully electrically powered foundation rig on the market. The machine is based on the conventional F4800 with the same high capacity but with a newly developed drive to work as efficiently as possible. The efficiency is partly due to the electric main winches and a modified hydraulic system. The basic machine is completely Emission-free and ready for now and the future. With a built-in battery pack for peak shaving and flexible connection options for other power supplies, it can be used anywhere depending on the locally available energy sources.
Because not every construction site is yet equipped with energy sources that can supply the necessary power, a special FUNDEX FG200 generator has been developed with a 230kWh and 750Volt electrical output. In this configuration the F4800E can work 21% more efficient than the conventional version. The machine is very quiet, which is a big advantage in inner city areas.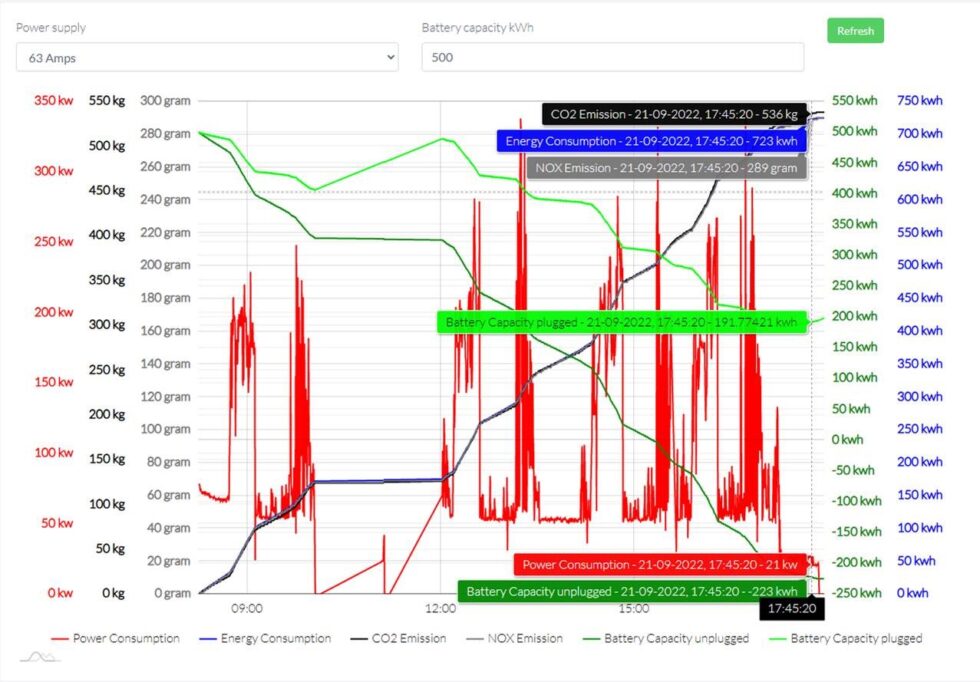 MYRIX ENERGY AND EMISSION DASHBOARD
In order to be able to work with these machines as efficiently as possible with the available energy on the construction site, a new Energy and Emission dashboard has been set up via the Fundex Equipment online machine portal MYRIX. With this, conventional and electrical machines can be monitored and plans can be made for the required energy sources for future jobsites.