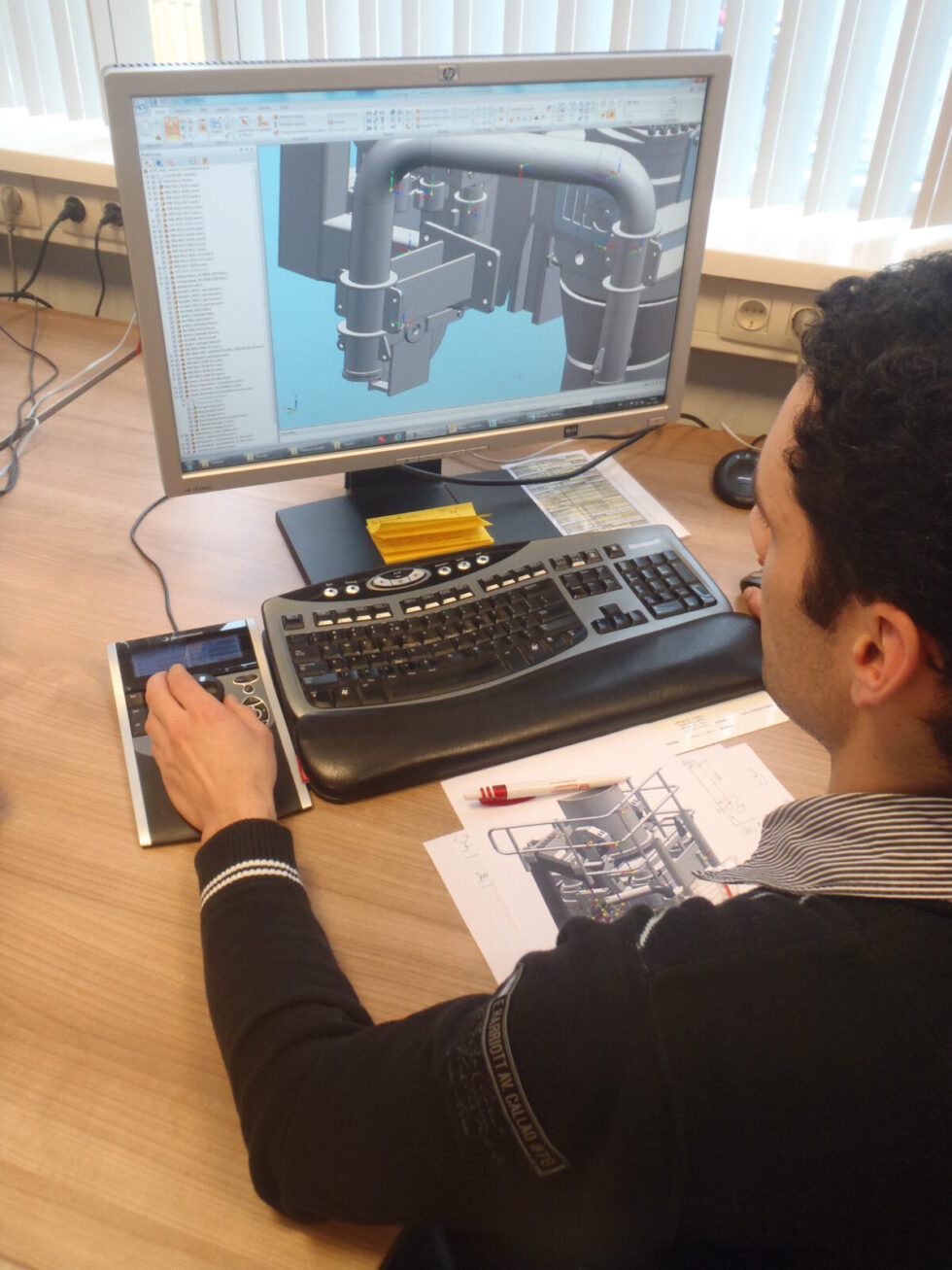 Engineering
Fundex Equipment's outstanding product portfolio – including multifunctional foundation and compact rigs, rotary heads, power packs , ring vibrators and services – has been developed as a direct result of the company's in-house engineering capabilities. In this way, Fundex Equipment not only keeps its all-important knowledge in-house, but it also maintains its ability to assess if a certain level of customization on standard rigs and equipment can be achieved. Naturally, the detailed engineering of such projects is also carried out by Fundex Equipment's engineering department.
In addition, the machine control software is developed in-house and so can be easily adapted to the needs of any project. The manuals and parts lists for the rigs and equipment are compiled by the engineering department. It has 2D and 3D CAD systems at its disposal combined with FEM analysis and programs for stability analysis.
Production
The production of the multifunctional foundation, compact rigs, and auxiliary equipment is handled completely by Fundex Equipment's factory in Middelburg, The Netherlands. The different disciplines inherent within the production process, such as welding, mechanical tooling, mechanical assembly and commissioning are all located under the same roof for optimum logistics. Other specific activities, for example painting and powder coating, are outsourced to a qualified and approved partner.
Due to Fundex Equipment's unique production process, the multifunctional foundation rigs and auxiliary equipment can be delivered in three to four months, which is unrivalled for such high-quality equipment. However, the actual delivery time varies according to the level of demand at that time.